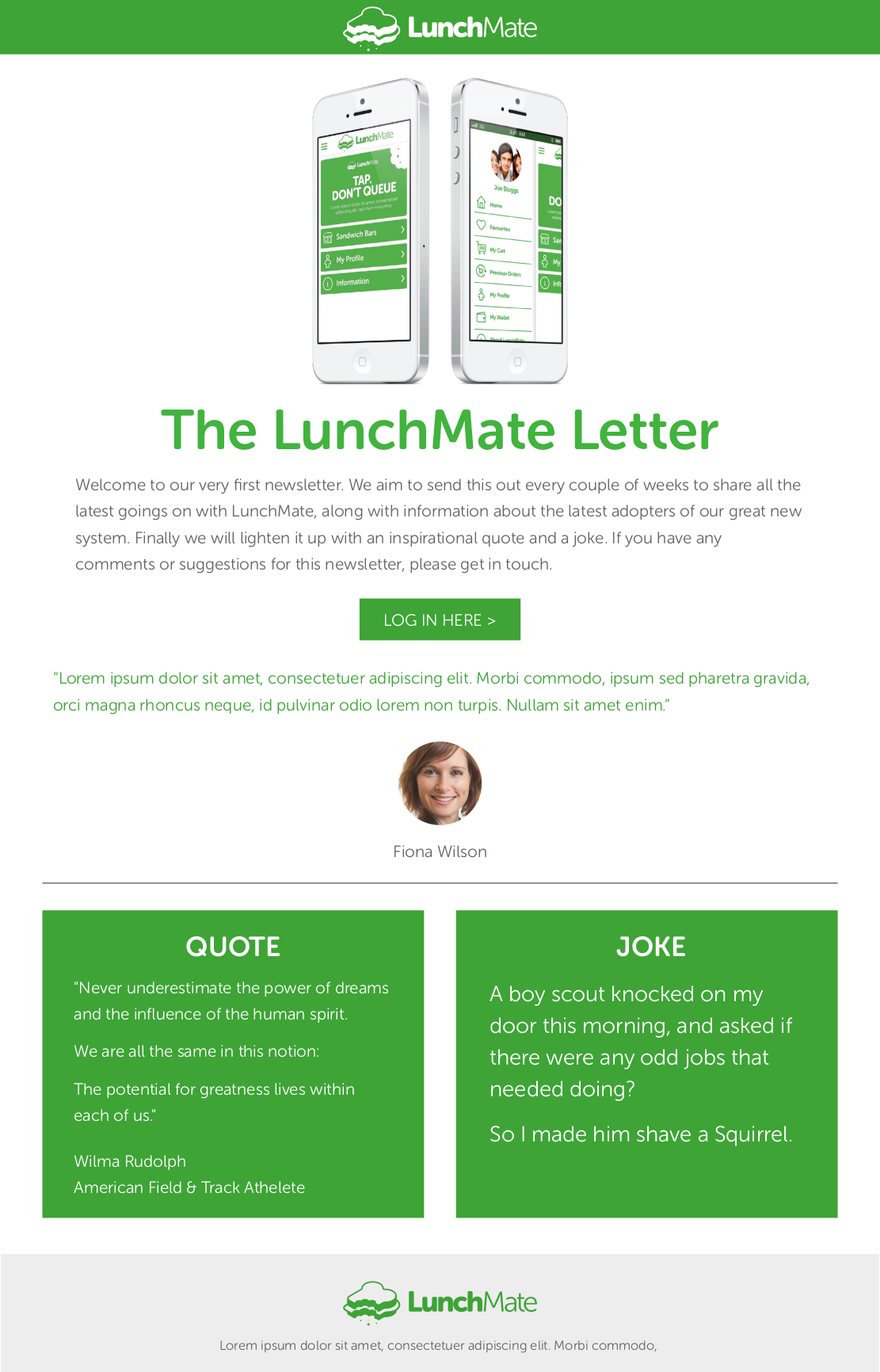 Here at LunchMate we love to keep you informed with what's happening in LunchMate World and the LunchMate Letter is the perfect way to do that.
You know the kind of thing, how to get the best from LunchMate, the updates we're working on, the latest news, even the occasional marketing tips that could help your business grow, all of which makes perfect sense when you consider that our success is inextricably linked to yours.
If you'd like to receive your own copy of The LunchMate letter, simply complete the form, below.
(You can, of course, unsubscribe at any time.)
Note: It is our responsibility to protect your privacy and we guarantee that your data will be completely confidential.
Once you've had a chance to take a look, we'd love to hear your thoughts on our Newsletter - warts and all.
Looking forward to hearing from you,
Best wishes
Trevor Loveland