Don't make them sandwich a queue into their lunch break
When customers wait for ages to place their order they're unlikely to even glance at your specials or extras. So they become bored with the same old same old.
What's more they'll resent every minute they waited for that HUGE order to be sorted and may decide it's not worth the hassle to queue again tomorrow.
So how about transforming your bored and resentful customers into happy bunnies?
That's just what we help you do 🙂
For you
You upload photos and descriptions of all your lovely sandwiches, options and extras into our app.
You add your address, opening times and logo.
We supply you with a receipt printer; with point of sale material; and with the ability to run a loyalty scheme AND send messages.
For your customers
Having quickly and easily downloaded the FREE app onto their mobile phones, they browse your sandwich selection from the comfort of their desks.
They pay you via our virtual wallet or debit card
Their order is digitally sent to the receipt printer in your premises and, as it prints out, your customer is automatically given a number relating to their selection.
They stroll into your premises, show you their number and immediately collect their sandwich.
ALSO
We pay against your weekly statement; your staff are no longer stressed at peak times and birds sing
(Ok, we can't promise the singing birds…)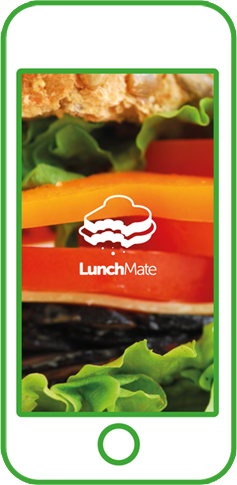 Check out all the features currently available in LunchMate.  More are under development.