Extreme social distancing – not with LunchMate
An article from our regular Newsletter
This article appeared in our 22nd July 2020 Newsletter.
Fair play to the Star Inn in Cornwall, who have taken some pretty extreme measures to protect trade and safety after punters continued to ignore the polite signs and staff requests to respect social distancing…
And by extreme, we mean #electricfence …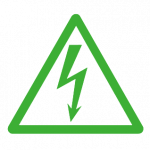 We're more of a cautious bunch here at LunchMate, so we've powered our energy into building even more social distancing features into the app that will make it easier and safer for you to do lunchtime business (without cranking up your energy bills with an electric fence)!
In last month's newsletter, we mentioned the features that we've added to LunchMate to help with social distancing. Since then, we've created a couple more features: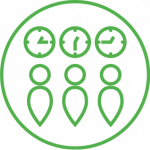 Meet… Your Virtual Queue Manager
If you'd rather stick to serving lunch than security duties, LunchMate has got your back. With the Time Slots feature now added, you can specify how many people can pick up an order within your chosen time period.
So, no need to turn people away at the door and no stressful queue management – simply let LunchMate automate and manage the process for you (plus a queue-busting and positive experience for your customers too).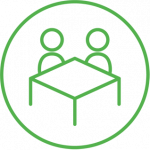 Wherever you are in the UK, lockdown is easing. England, Scotland and Ireland have already opened their doors for inside dining, with Wales due to follow from 3rd August. And while the nations have adopted their localised strategies for timings… the one thing they have in common is… table service .
And with our new Table Ordering feature, you can be up and running with a socially distanced table ordering service, virtually overnight.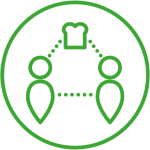 Social distancing… let LunchMate do the heavy lifting
LunchMate wasn't designed to support social distancing. It was built to help businesses serve lunch while getting rid of queues . But COVID-19 came. And lockdown landed. So, we looked at how our well established app (three years, in fact) could help UK businesses bounce back out of lockdown.
Here's a refresher on our social distancing blog:
Take a break…
Put the kettle on, pour a brew (cake and/or chocolate optional) – and join us for a 15 minute whistle stop tour of post-lockdown LunchMate.
The past few months haven't been easy for anyone. In fact, let's be honest, for the catering industry it's been Armageddon. But it's time to rebuild, and we're here to help.