How Epson are using LunchMate to manage Social Distancing in their staff restaurant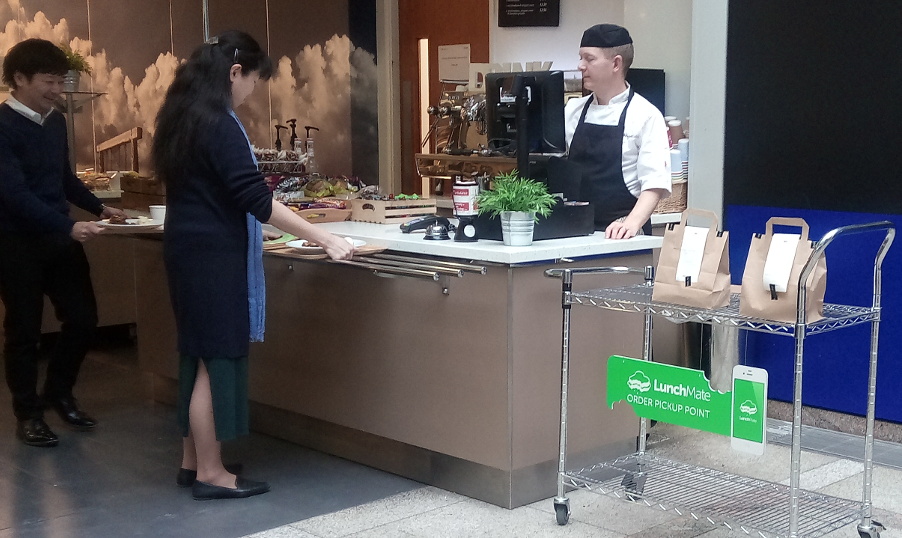 We have been working with Epson who are using LunchMate to manage Social Distancing in their staff restaurant, which has proven to be very effective. In fact, it's so effective that Epson have recently written a really great Case Study to record their experience.
To quote Epson,
Sandwich bars and workplace restaurants are among many businesses struggling to operate amidst ongoing government restrictions during this pandemic, however, food ordering app LunchMate made by Tasty Apps has been designed to overcome social distancing obstacles and help businesses operate in a safe and secure manner.
In the case study Epson talk about a number of benefits that they have experienced, including;
Using the Epson TM-L90 label printer, it is possible to print labels showing allergen information along with the order number and customer name
The ability to set up 'Time-Slots' to control queues to help with Social Distancing (read more about Time Slots in our feature article - Managing Queues With Time Slots)
LunchMule - our feature for allowing one person to pick up food orders for their colleagues (read our feature article - LunchMule)
The LunchMate Messaging system (read more - Push Notifications & Messaging)
The LunchMate Loyalty Scheme (read more - LunchMate Loyalty Scheme)
Meal deals (read more - LunchMate Meal Deals)
LunchMate Vouchers (read more - LunchMate Digital Marketing Vouchers)
Talkington Bates, who manage Epson's restaurant, have even used LunchMate to help the company next door!
Epson have been using LunchMate in their staff restaurant for a couple of years. The latest suite of features that we have added enables companies to manage Social Distancing, allowing them to comply with new regulations, and help staff to return to the office sooner.
Find out more by reading the full case case study on Epson's website - App that makes food more accessible amidst social distancing restrictions
Alternatively, if you would prefer, you can download the PDF version of the Case Study here.