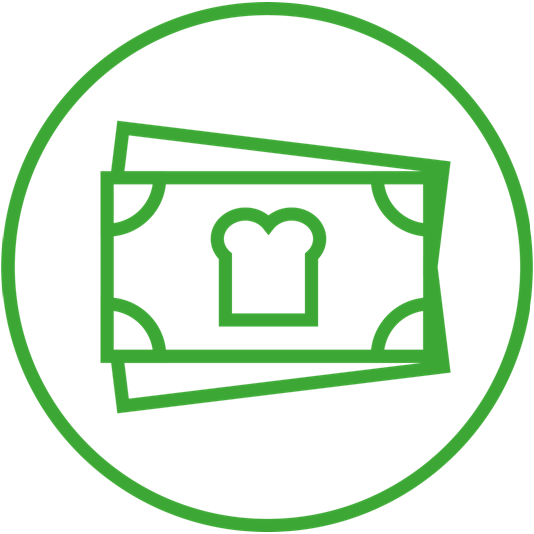 LunchMate Digital Marketing Vouchers
Lunchmate digital marketing vouchers allow you to offer promotions and discounts to current or prospective customers of your food business. Marketing vouchers or coupons are a great way to drive customers to your restaurant.
You can very easily generate LunchMate vouchers, consisting of a unique 5-digit code that can be used as it is or as a QR code, making it very easy for your customers to use.
You simply specify your offer, set any limits you wish regarding the number of LunchMate vouchers available (each customer will then only be able to scan their coupon once), therefore limiting the number of people that can use it.
Steps for creating Digital Marketing Vouchers
Log in to the LunchMate control site using your account credentials
Navigate to the "

ACCOUNTS

" section (on the Left-hand-side)
Then select "

LUNCHMATE VOUCHERS

"
An option to "

Create a Voucher

" will appear: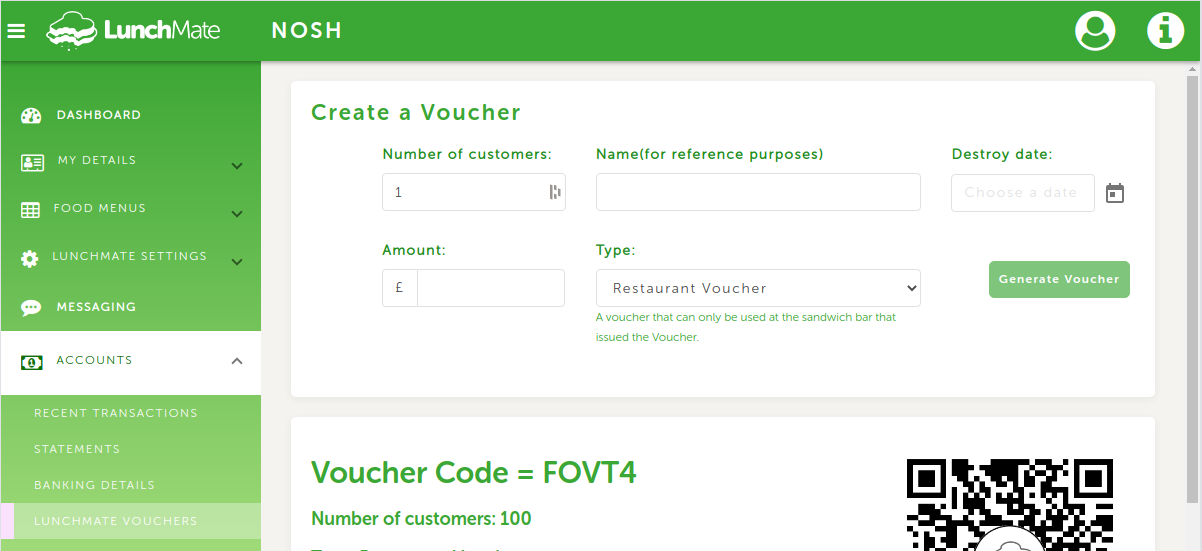 Set Number of Customers


(as soon as this number is reached, the voucher can no longer be scanned)
Set the amount - how much each customer will redeem when they scan the code
Then tap the Generate Voucher button
Digital marketing vouchers allow you to create marketing offers specifically targeted at your customers, and are much easier and less expensive to set up than physical marketing vouchers. For example....
LunchMate vouchers can be used to set up limited campaigns, such as 'the first 10
customers to claim receive a 20% discount'. The choice is yours and the options are endless.
The voucher codes can be posted and shared via your social media channels, communicated via 'push notifications'  or sent to your email marketing list. Discount coupons are a very effective way to grow a social media following and develop your email marketing list.