What is a Meal Deal? It's when you offer two or more menu items together as a package deal, and you drop the price slightly e.g. soup and a toastie or sandwich, crisps and a drink.
Why have a Meal Deal? It increases traffic to your business, and encourages your customers to buy more as they see it as good value. It can makes it easier for you to plan your stock purchasing, once you see which bundles outsell others.
Benefits of Meal Deals:
Meal preparation is easier and faster for you, because you will know what your customers are going to order.
You can promote specific menu items. For instance, those which generate the most profit for you.
Increased profits. Although the items are discounted, your customers are ordering more.
Your customers are more likely to return, as they see you as offering a good value deal.
In LunchMate Version 3.5 we introduced the 'LunchMate Meal Deals' feature.
A typical example of a Meal Deal is
1 sandwich,
1 snack,
and 1 drink
- all for a reduced price.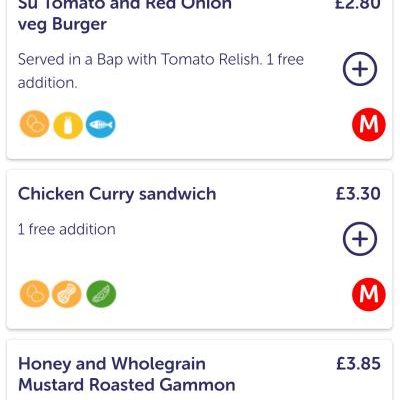 Customers can quickly see which food items are part of a meal deal. These are denoted by a coloured 'M' icon on the right-hand side.
By tapping the 'M' icon, it is possible to see full information about the Meal Deal.
In this example, the Meal Deal consists of a sandwich for £3.50 or less, a snack for 90p or less, and a drink for 80p or less.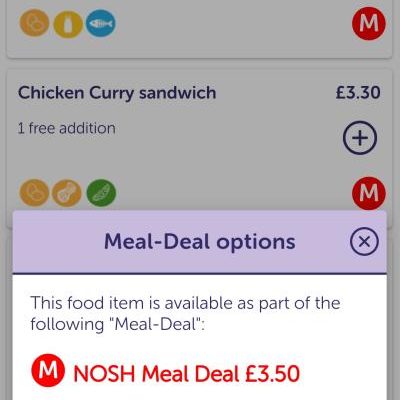 LunchMate automatically updates the order price when Meal Deal criteria is met. Likewise, it will automatically drop the Meal Deal if the price of an item goes over the minimum amount (e.g. adding too many additions).
When the customer reaches the checkout page, the Meal Deal items are grouped together.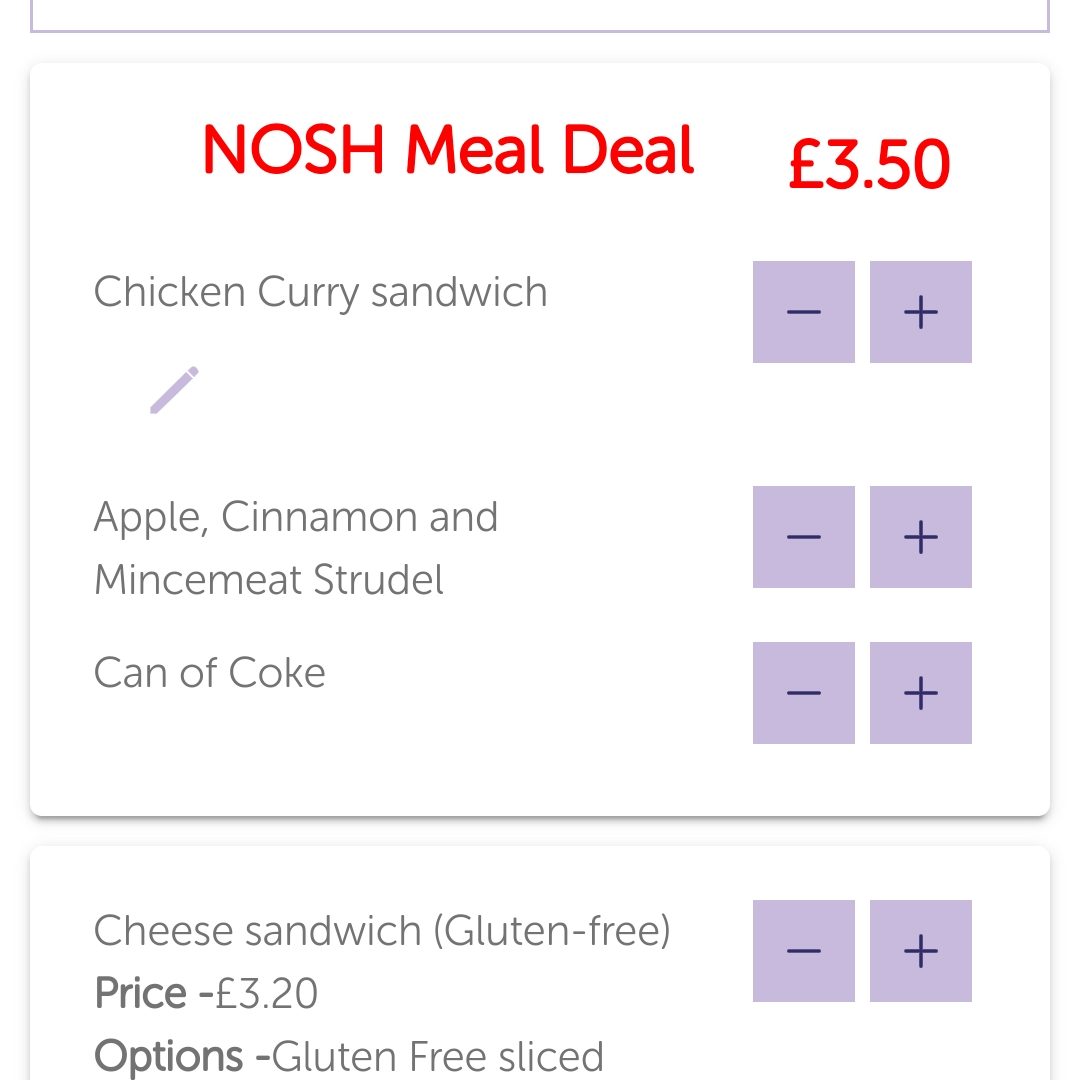 It is very easy to update the details of Meal Deals, and which items are included via the LunchMate Control page. It is even possible to have multiple Meal Deals!
All you need to do is go to the Menu settings page, and specify "Use Meal Deals". Then a "Meal Deals" section will appear in the side menu. In this page you can create as many Meal Deals as you wish, and edit each. Here we see a standard deal consisting of 3 items: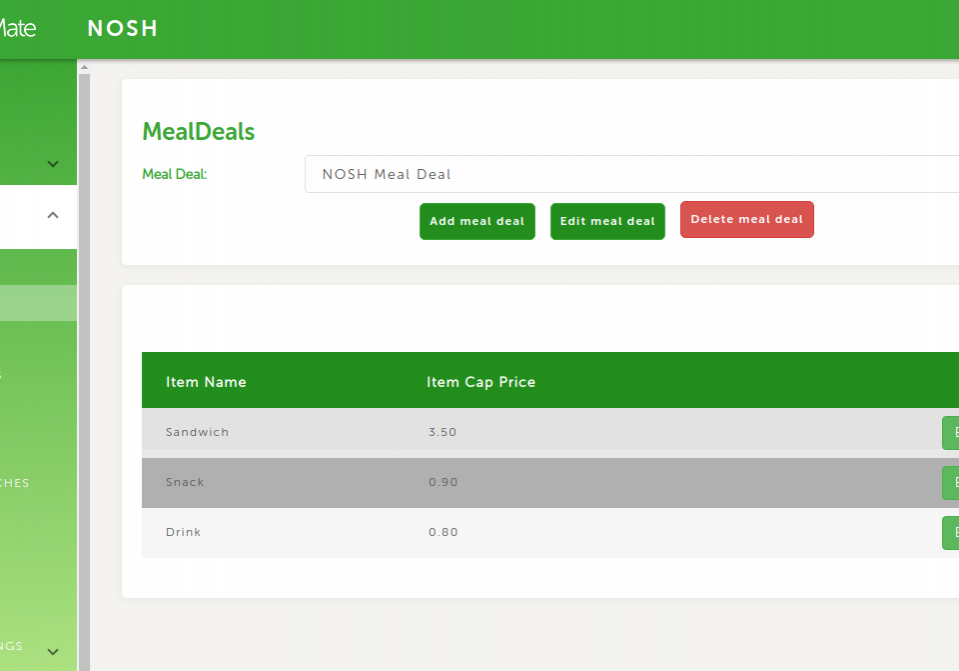 The image here shows one item being part of two Meal Deals (one shown as a cyan icon, and one as a red icon)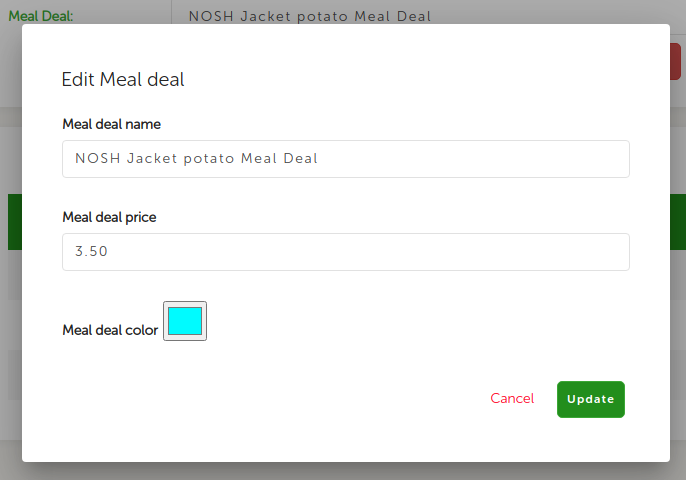 By editing a Meal Deal, you can set the title, price, and colour of the Meal Deal icon (which gets displayed in the app).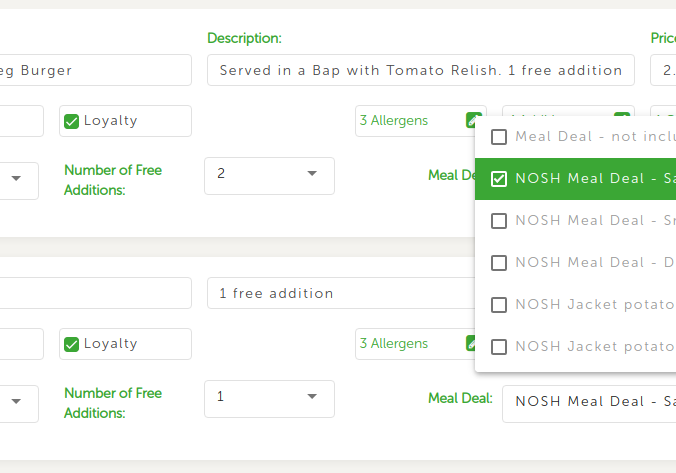 Finally, within each food item you can specify which Meal Deal item(s) this is a part of.
I feel very proud of our LunchMate Meal Deals. We have managed to make a very complex feature into something very easy to implement.
Feel free to contact us if you want a full demonstration.